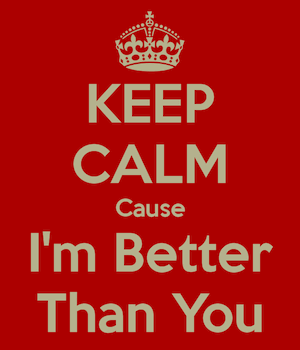 I can hear the wails of patriots/freedom folk "I'm not a person, and you can't make me!".
That seems only fair, if you consider that "Her Majesty The Queen in right of British Columbia" (HMTQiroBC), aka the "Crown" aka "the government" is not a person and we should not HAVE TO BE if we are all free and equal.
Wait a second. I thought HMTQiroBC was a legal person, with legal status otherwise how can….??
Hmmm. Really?
Well if one were to read the Crown Proceeding Act [RSBC 1996] Chapter 89 one might discover that there within is admission that HMTQirotPoBC is NOT a person….although they will act as if HMTQiroBC were a person for certain purposes.
Go figure.
I was chatting with a Crown prosecutor to find out the level of ignorance and poor training and I was not disappointed. The tax matter at hand which was in dispute was summarized as "Her Majesty may disagree".
I'm really a bit confused as to who these "Crown prosecutors" really represent in court Continue reading If The Crown – The Government – HMTQiroBC – Is Not A Person, Why Should You Be?