Webinar: The Hidden Power of "private person" and "natural person"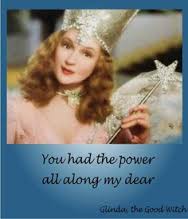 Don't Be Afraid
New overview introductory webinar to cover the key concepts and principles of what is a private person and why private person is a status in law you just might want to claim for yourself, simplified and all wrapped up in a concise package….
Some immediate feedback from webinar attendees
Wonderful and clear – Tim H.

Very well presented. You made it very easy to understand. Thank you very much. Excellent. – Patricia A.

THANK YOU! THANK YOU! THANK YOU! This presentation was awesome, thorough and in depth. I highly recommend it for anyone who is interested in furthering their understanding. – JR

mega thanks – Colin C

Very professional I like the reminder of honourable approach. Thank you – Peter S

The presentation was presented logically and intelligently. I highly recommend attending to anyone even curious about the law and courts. – Ken H.

priceless – juan j.

Thank you for this. It has been the first time that I have listened to your webinar and it has been very helpful. A judge totally behaved inappropriately once and since I didn't know I had the right to put it on record, when I complained, I got a response from Ottawa, saying the "record" did not show misconduct on the part of the judge. – Thanks!!!You did certainly opened my eyes that there is a lot more I have to learn. I appreciate all who have contributed and researched and came before me, so I may learned. Thank you. – H. G.

Very well laid out information. I would have to go through all the referenced material before I would share it with others. I plan to re watch this webinar a few times and research on my own as well. Thanks for the info, very much appreciated! – Curtis B

Good Stuff! Very Clear and Concise – Brent W.

i think all of humanity should know this! – Matt V

Well done webinar, concise and to the point without a lot of fluff; I enjoyed it. –  Martin E.