How to Open a Private, No ID Bank Account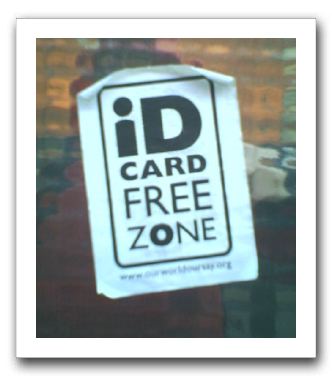 The elusive private bank account, like your rights, has always existed… hidden, unknown, unclaimed and unused. Time to change that?
One of the basic premises of this website is that there are laws in place that do assist and protect people and their property BUT no one knows about them (until recently) and worse, when you try and claim what is rightfully yours you are met with resistance, disdain and in some cases fear. hmmmm
Let's take a quick trip through the Bank Act (Canada) and even if you are not in Canada you should learn enough to go find the similar sections in your local Acts. Knowing what to look for, makes it so much easier.
The law creates the Bank and the private account as part of the governments duty to make access to the financial system possible for every man. Sadly, the banks have hidden the private account with the help of the legislative draftsmen and now we shall rediscover them and push, push, push the Banks to OBEY the law and provide private accounts to anyone who know how to demand a private account.
If you are a Member, you qualify to watch this training (sign in first).
If you are not a member, CLICK HERE to join now for instant access.
***** FREE MEMBER LEVEL ONLY CONTENT! You can sign up as Free Member to get access! *****
Some feedback from the live webinar:
– "Nicely done. It completed my own understanding beautifully." –  S.
– "well spoken, information organized, very applicable, greatly appreciated" – F.M.
– "Thanks again for your valuable time and information. I really enjoyed it, informative, professional and well put together". – S.M.
– "Awesome information!!!!! Thank you kindly" – V.R.
– "Amazing Webinar! I appreciate the time it takes to put something like this together and would like to thank you for a job well done. I will ensure to participate in the Action Takers as well." – C.B.
– "Very nicely do. Info clear and pertinent. Looking forward to the followup call with prep session." – D.P.
– "I'm new to the site, new to the group. I thought it was great. Thank You" – J.G.
LINKS Mentioned
Income Tax Act (Canada)
http://www.laws.justice.gc.ca/eng/acts/I-3.3/page-1.html
Railway Continuation Act, 2007 (Canada)
http://www.laws.justice.gc.ca/eng/acts/R-3.3/page-1.html
Royal Assent Act (Canada)
http://www.laws.justice.gc.ca/eng/acts/R-8.6/page-1.html
Royal Canadian Mounted Police Act (Canada)
http://www.laws.justice.gc.ca/eng/acts/R-10/page-1.html
Bank Act (Canada)
http://www.laws.justice.gc.ca/eng/acts/B-1.01/page-1.html