2. Hope For Justice – In Action (conditional acceptance + honour/dishonour)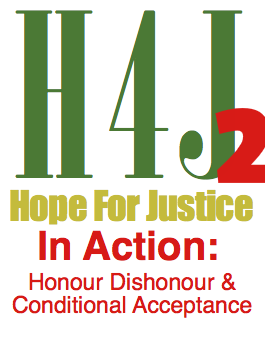 Welcome to the latest instalment of Hope For Justice. This 15 session course "Hope For Justice:2 – In Action" because it lays the foundational ideas for actions you can take to help move your personal "hope that there really is justice" into action steps. Interestingly it is the opposite of "inaction"…that which got us to where we are today.
This was a recorded 8 week webinar study course that was held live (fifteen 90-120 minute sessions). SCROLL DOWN FOR ENROLMENT FORM BELOW

NEW – live webinar recording of a Conditional Acceptance success story

. Hear first hand the story of "Bob" who's corporation was audited and reassessed which affected the tax liability of related people to the tune of well over $100k. With over 18 months of accountant assisted arguments, appeals invested

CRA WITHDREW their assessments 7 days after sending conditional acceptances to the CRA

.
We cover some of the key points from the Hope For Justice material and lay the foundation for action steps you can take to reclaim justice for yourself. Fortunately (or unfortunately) it is a solo journey. You must do the work, gain knowledge and take action YOURSELF. This is not something anyone can give you or do for you. You must live it and claim it yourself. Many may say that is a good thing. Either way, it is up to you.
The claim and exercise of a right cannot be converted into a crime. there can be no sanction or penalty imposed upon one because of an exercise of his constitutional rights. No state shall convert a liberty into a privilege, license it and charge a fee therefore. The citizen can ignore the license and the fee and engage in it with impunity, Miller v. U.S. 230 F. 486 489

"To be that statute which would deprive a Citizen of the rights of person or property, without a regular trial, according to the course and usage of the common law, would not be the law of the land." Hoke vs. Henderson, 15 NC 15.
Stand Up.
Be the Change you want to see in the world.
Know justice to know peace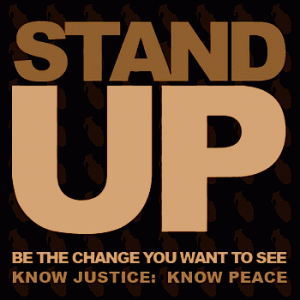 use same login info as your Free Member Login
ENROLL HERE:
***** FREE MEMBER LEVEL ONLY CONTENT! You can sign up as Free Member to get access! *****
We had unanimous appreciation from the participants and many success stories of people successfully applying a new attitude, new understanding and process in law situations and private situations.
Hey jd, H4J- In Action was amazing, a huge amount of information, well-organized, well-researched, with lots of context, well worth the investment. Even though I have no current 'issues' myself, I will be reviewing this material for years for future reference and because I could not keep up with the homework. I highly recommend this webinar and www.private-person.com as well and continue to spread the word. – J.L.
Coming from Eastern Europe I still easily fear authority, but being involved in this powerful awakening process generates confidence and sense of freedom. Your contribution to this process is enormous, the information you shared with us puts hope for justice in my mind.Recently I have had some unfortunate dealing with my tenants involving a neighbour and I found it much easier to communicate by using some of the suggestions offered in your presentation. I think that your efforts are changing peoples lives. I imagined that if half of the people change to honer and responsibility the other half would have no choice. – Peter
I liked the course a lot, I'm finding it helps my confidence and I'm going to start it all over again and repeat it. – M.V.
The seminar's I did catch live really gave me a positive feeling about possible legal or court proceedings. I am working my way through the recordings. I appreciate the effort you put into the series and hope to be able to participate in any future "teachings". – C.G.
I just wanted to drop a quick line and tell you how much I'm enjoying this course…
I have the course on my iPad while I'm driving to work (1hour) each way…
Can't believe how fast the drive goes, and I've only completed 4 sessions so far…Thank you so much… – K.I.
Enjoying going through H4J_IA. What an accomplishment on your part…..Things are quite stressful at several levels right now and it is great to have a 'lifeline' like H4J. I am sure it is the same for many others.

Many thanks, as always.  – C.L.
I've been through the H4J: In Action course twice now, and am now working through the H4J Do Common Law Courts  Exist? material… just awesome…Warmest Regards – KI
Access to the Hope For Justice: In Action sessions are delivered 2 times per week to your private-person.com members account and the studying is done at your own pace (2 times per week is a fast pace).
Learn the secrets of successful communication in the legal realm…conditional acceptance and honour/dishonour are two of the biggest laying the foundation for successful communication and results.
This is your chance to be accountable and responsible by holding "them" to the law, so "they" respect your rights while making them pay for the harm "they" cause.
Links from the Intro webinar
(if you have any links you would like added, email them to info (at) private-person.com ):
Gov. General Speech to Canadian Bar Association Aug. 2011
GovGen-speech-cdn-bar-assoc-News Article
When I was asked to serve as governor general of Canada, I had much to learn. Despite my background as a student and professor of law, I had to relearn our constitution and its conventions, as well as its legal principles. … And in so doing, I have developed an even more profound admiration for how precious the rule of law is in our country, and how thin and vulnerable its veneer can be.
Spanish Requirement of 1513 – "legal notice presumption"
A member of the conquistador's force would read El Requerimiento in Castilian before a group of Indians on the shore, who, with or without translation, remained uncomprehending. All the region's inhabitants were thus considered to have been advised of Spain's religious and legal rights to conquest and forewarned of the consequences of resisting. The true nature of the Spanish Requirement, however, was one of absolution; the symbolic act of reading the document relieved the crown and its agents from legal and moral responsibility for the conquest, enslavement and killing of Native Americans. Readings were often dispensed with prior to planned attacks.
http://en.wikipedia.org/wiki/Requerimiento
While the conquistadors were encouraged to use an interpreter to read the Requerimiento, this was not absolutely necessary, and in many cases, it was read out to an uncomprehending populace. In some instances it was read: to barren beaches and empty villages long after the indigenous people and communities had left; to prisoners after they were captured; and even from the decks of ships once they had just spotted the coast. Nevertheless, for the conquistadors it provided a religious justification and rationalization for attacking and conquering the native population. Because of its potential to support the enrichment of the Spanish royal coffers
The courts and governments TODAY appear to work on the same principle as the "requirement" to absolve themselves of guilt and liability for the orchestrated removal of natural rights of millions of people.
Bijural Terminology Google Search Results
http://www.justice.gc.ca/eng/pi/bj/harm/not160.html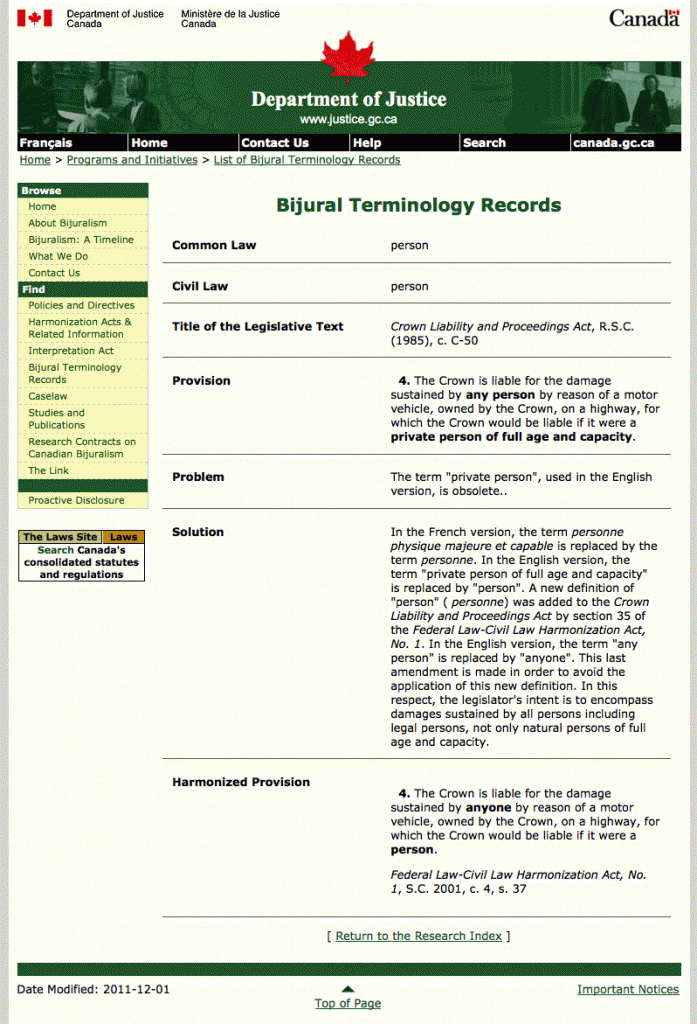 COURSE SESSIONS
Conditional Acceptance Success Story: Bob
H4J:In Action Session 1

H4J: In Action 2
H4J: In Action 3
H4J: In Action 4
H4J: In Action 5
H4J: In Action 6
H4J: In Action 7
H4J: In Action 8
H4J: In Action 9
H4J: In Action 10
H4J: In Action 11
H4J: In Action 12
H4J: In Action 13
H4J: In Action 14
H4J: In Action 15