Police Sweep Their Offenders Under the Rug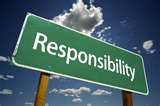 Have you ever wondered how many police officers are disciplined for illegal acts "on the job".
I came across this case while researching another and it reminded me of a case in B.C. of an RCMP officer resigning and evading discipline after having been on paid leave for 4-5 years. Crazy. READ IT HERE
Think about it. What police force would want on record that they have dozens of officers having been disciplined for assault, theft etc. etc.? NONE! (I have no idea if this affliction affects your police department)
What a way to falsely create a "clean" record for a police department! Maybe the motto should be "To Self Serve and Self Protect" NOTE: I have great respect for honourable constables….and their life must be tough seeing these corruptions of their profession.
So invite the offender to resign FIRST and… oh darn…. NOW we can't discipline him (and we have no record of an officer doing dirty deeds). WHEW! Problem solved. Thank goodness for legal procedure rugs to sweep things under.
This guy was facing serious charges, was invited to resign to avoid disciplinary action (saving both parties the embarrassment and only creating a little lumpier rug). ONLY in this case the offender, withdrew his resignation and sued when he was not reinstated. For this sad case the Supreme Court of Canada was put to task.
No mention how it turns out and if this guy is back out there breaking more laws under the protection of a badge.
Regina Police Assn. Inc. v. Regina (City) Board of Police Commissioners, 2000 SCC 14, [2000] 1 SCR 360
3    On November 7, 1996, Chief of Police Murray Langgard informed Sgt. Shotton that he intended to issue "Notices of Formal Discipline Proceedings" on two counts each of corrupt practice and discreditable conduct and that he would be seeking an order for dismissal in the event of a conviction. The Chief of Police also advised Sgt. Shotton that he would not be subject to disciplinary action if he resigned from the Regina Police Force. The Chief of Police gave Sgt. Shotton five days to consider his options, and suggested that he contact a lawyer and a representative of the respondent Regina Police Association ("Union") for advice.

4On November 12, 1996, Sgt. Shotton tendered his resignation in writing to the Chief of Police. The resignation was accepted and, as a result, the discipline notices were not issued. From then on, Sgt. Shotton did not show up for work at the Regina Police Service. On November 27, 1996, Sgt. Shotton wrote to the Chief of Police, stating that "I hereby withdraw my letter of resignation dated November 12, 1996". On December 2, 1996, the Chief of Police replied in writing, refusing to accept the withdrawal.

5   In a letter to the Chief of Police dated November 29, 1996, the Union filed a grievance on behalf of Sgt. Shotton. The Chief of Police heard the grievance on January 23, 1997 and denied it. The Union appealed the decision to the appellant Board of Police Commissioners of the City of Regina ("Employer"). The Employer heard and refused the appeal. Subsequently, the Union requested that the grievance proceed to arbitration. Gene Anne Smith was appointed as the arbitrator to hear and decide the grievance.

http://canlii.org/en/ca/scc/doc/2000/2000scc14/2000scc14.html
Here's a website about how it is done in B.C. big time: http://www.bcpolicecomplaints.org/