BC's High Court Fees UNCONSTITUTIONAL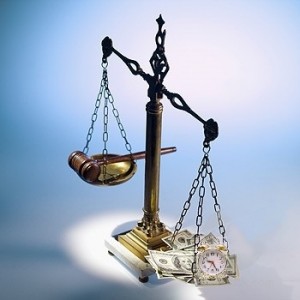 In a potentially HUGE decision handed down after TWO years of deliberation (really?!) B.C. Justice Mark McEwan has struck down Victoria's hefty civil court fees as unconstitutional. WOW.
This is big. The Governor General of Canada fired a warning shot across the bow of the "for profit private legal system" last August (in my opinion), is this a sign of a correction back to real law with honour?
The legal system is a sham these days, many times. Most people will agree with that. Too slow, too expensive, too overburdened and too soft on real criminals.
The Canadian Bar Association B.C. Branch said the fees make it impossible for people of modest means to have their day in court and disproportionately block first nations, the disabled, immigrants, lone parents and women from access to justice.
Even the Trial Lawyers Association of B.C. criticized the exorbitant and escalating court fees saying Victoria was robbing the needy.
Is this a sign of changing times? Some of these quotes are great…
 "some things cannot be for sale."

"The court is an essential forum of that common life, and cannot perform its necessary function if it, like so much else, is subject to the values of the marketplace the government has used to justify the fees."

He said the attorney general's approach to financing the courts revealed "a significant misunderstanding by the government of its responsibilities under, and the limitations on, its constitutional mandate…"

saying the "marketization of everything" is not good for democracy, "nor is it a satisfying way to live."
The Vancouver Sun article also makes an VERY interesting point that seems to have been overlooked for a conveniently long time based on the legal principles that "justice is not for sale" and "due process" is lost if people cannot afford court access:
"At the end of the last century, the Nova Scotia Supreme Court found similar hearing fees that increased with the length of the trial were unconstitutional.

"That decision was never appealed.

"The U.S. Supreme Court also has found such fees violated the American citizen's right to due process."
So ONCE AGAIN the government (or is it the unnaccountble, self governing, private bar associations??) expensive "court-systems-for-profit" is confirmed as UNCONSTITUTIONAL.
I wonder if this decision will be appealed?
PS The Sun reported this article in the "Business" section….is that clue?
http://www.vancouversun.com/business/hefty+civil+court+fees+struck+down+unconstitutional/6661611/story.html
PDF of Article : B.C.'s hefty civil court fees struck down as unconstitutional