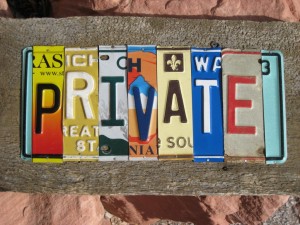 Many people have made the right to travel a focal point of their private life ideal.
What is the "right to travel"?
Basically, the common law recognizes that citizens can travel the "kings roads" without the requirement for a drivers license or registered vehicle.
Because almost no one understands that "driver", "license", "registered", "vehicle" are civil law legally defined words related to the "commercial" "traffic" on the roads for "profit" everyone does as everyone is told and gets the drivers license and registers their private automobile, without knowing it, make a legal declaration that they are using the roads for commercial, profit making business and therefor subject to all the commercial, traffic codes, rules and regulation (and their penalties).
Oh yes all the "Motor Vehicle Acts", rules, regs and fines apply to Continue reading Private Travelling in Your Automobile →