Private Travelling in Your Automobile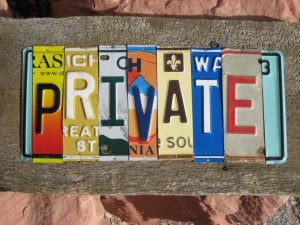 Many people have made the right to travel a focal point of their private life ideal.
What is the "right to travel"?
Basically, the common law recognizes that citizens can travel the "kings roads" without the requirement for a drivers license or registered vehicle.
Because almost no one understands that "driver", "license", "registered", "vehicle" are civil law legally defined words related to the "commercial" "traffic" on the roads for "profit" everyone does as everyone is told and gets the drivers license and registers their private automobile, without knowing it, make a legal declaration that they are using the roads for commercial, profit making business and therefor subject to all the commercial, traffic codes, rules and regulation (and their penalties).
Oh yes all the "Motor Vehicle Acts", rules, regs and fines apply to commercial traffic only.
Have you ever been told don't sign anything you don't understand?
Did you understand that drivers license application, or the car registration form? I didn't think so.
Here's a very easy to follow 3 part audio series that goes over many of the key concepts quite clearly. If you already understand the "legalese" "word magic" game you'll do fine.
There are many people in the US and in Canada who are travelling without the usual state issued paperwork, but its not too smart to do this without some good understanding and an expectation that you WILL be harassed by police and judges until you prove that you know what you are doing. Be smart.
If you want more info on this topic let us know.

NOTICE – the below video/audios are no longer on YouTube – either pulled by YouTube or the channel user has deleted their channel…if you know of any good videos email the links to us…