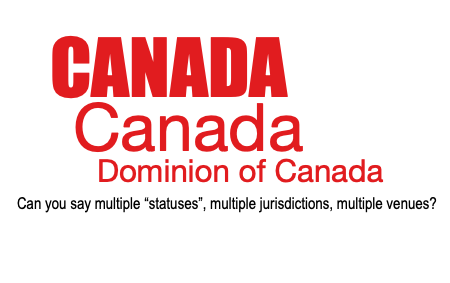 For years I've heard about the "fact" that CANADA is listed on the US Securities Exchange Commission (SEC) and how it was bad, terrible and awful because it meant Canada was a corporation.
Well ya… and?
With all financial goings on with countries selling bonds and other "securities" it makes sense that there would need to be some entity formed to "do business" in the financial system. Is it "bad" though? I'm not sure.
I think like many things it may not be bad on it's own but it may be being used in a manipulated "bad" way. After Enron and all the financial scandals its clear that accounting and accountants are in cahoots with the lawyers and the bankers to scam billions (actually the game has recently upped it to TRILLIONS) from the people of many countries.
I came across another "CANADA is listed on the SEC" blog article so I finally decided to check it out. Here's a short video with my results, which confirm YES, CANADA is listed and files financial statements, prospectuses etc. and raised an interesting question or two….
If you can share any insights let us know below in the comments.
Subscribe to Our YouTube Channel
originally posted May 19, 2011