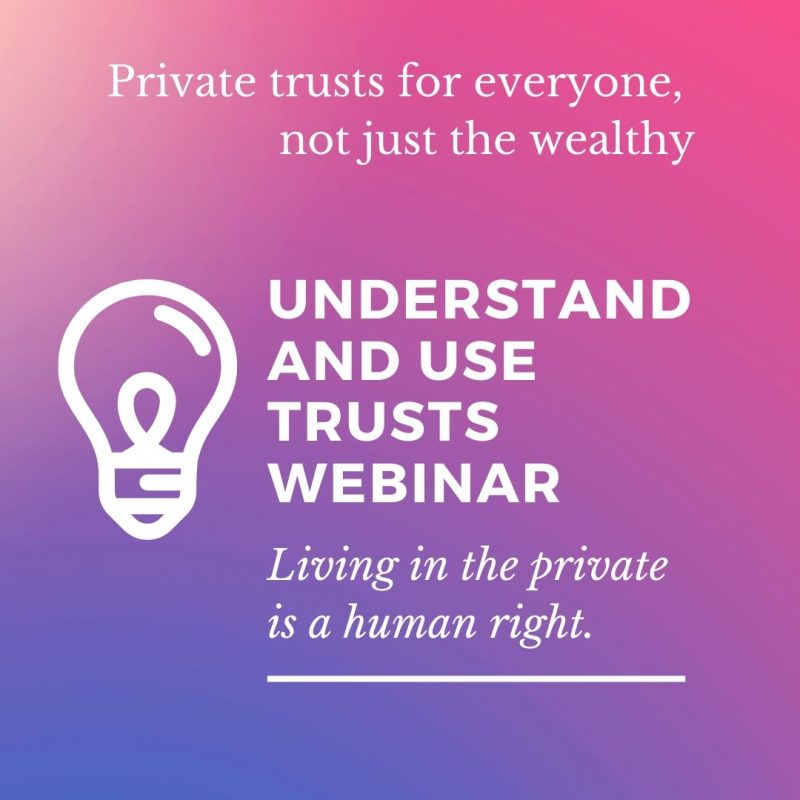 Webinar on Private Trust Creation and Use Feb. 24/20
Join jd and David Horowitz for a introduction into proper understanding and creation of a trust structure to protect your assets and create separation between you and your property (private) and the STATE (PUBLIC).
David will present an overview of the concept of what a trust is, different kinds of trusts and why you might want a trust structure (not just a trust but a layered trust structure).
Watch David's podcast excerpts here before the webinar: PODCASTS
This invitation is for Free Members only.
Sign in to access the hidden enrolment link below.
(not a member? sign up here as a Free Member to access it then reload this page to view the enrolment link).***** FREE MEMBER LEVEL ONLY CONTENT! You can sign up as Free Member to get access! *****
How to Live Privately via Private Trusts INTRO: David Horowitz
Webinar Date/Time: February 24, 7pm MT (6pm PT, 9pm ET)