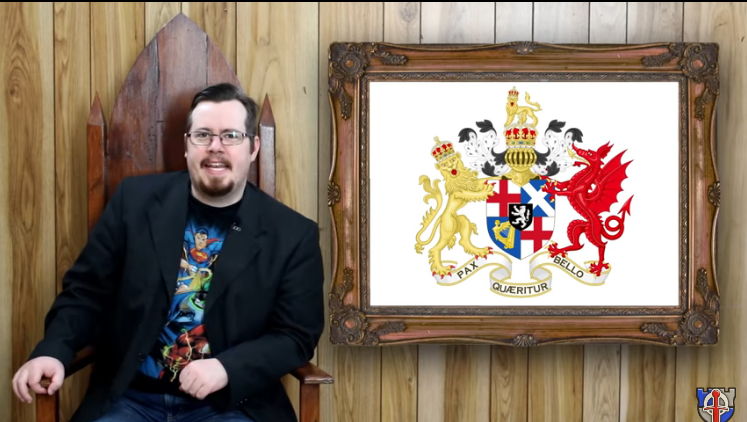 Which Jurisdiction Am I In? Court Coat of Arms Clues
A good question to ask "Which jurisdiction am I in/being invited into?". And demand an specific, precise answer. There appears to be a court jurisdictional switch game afoot.
EXAMPLE: If I go inside the U.S. Embassy in any other country, where am I? Physically I'm in that country but jurisdictionally I'm in the U.S. and subject to U.S. laws (and protections if a U.S. citizen).
If I go to the local international airport and am at U.S. customs, where am I? It does not matter what country you are located in you are jurisdictionally in the U.S. while at U.S. customs. How do you know you are there? The flags and/or coats of arms on display are advertising the fact of what law rules that area. Physical location and legal/law jurisdiction are two different things many times.
So watch for the flags and coats of arms. They are the internationally recognized signs of authority and what laws are in play, on land, buildings, courts, cars, ships, uniforms etc.
When you walk into a court room ANYWHERE in the world you will see a flag or coat of arms to let you know the laws and jurisdiction you have entered upon.
Take Alberta for example. I just visited their court website and noticed something that I have also noticed in B.C.. Each level of court has it's own or different coat of arms (or does it?). Saskatchewan has only one coat of arms for all three courts. You would think the coat of arms would be that of the particular province. Not necessarily.
What about the courts where you are? What coat of arms and or flags are displayed in each level of court?
Alberta Provincial Court uses, I assume, the prescribed provincial coat of arms? Is it? You let me know…

BUT Alberta Court of Queen's Bench appears to have Canada's prescribed coat of arms. Say WHAT?
NOTE- non commercial educational use herein: This image is copyright © 1994, Her Majesty the Queen in Right of Canada [1] and is held under Canadian Crown Copyright. In addition, the Trade Marks Act, chapter T-13, Revised Statutes of 1985 (sect. 9), protects the Arms of Canada against unauthorized commercial use [2]. To obtain permission to use the arms of Canada commercially, see the previous link. Intellectual property owned by Crown in Right of Canada. "Marks and designs similar to the official symbols are pursued as a copyright or trade-mark infringement"
Court of Appeal of Alberta is really hard to see, not as obvious. Hiding something?
It looks like it might be the Canada coat of arms…why is the coat of arms displayed big and colourful on the 'lower courts' websites but obscured and reversed white on black on the appeal court website?



---
By the way, British Columbia courts have a coat of arms that are the United Kingdom coat of arms, but inside SOME courtrooms they appear similar… but are in fact different.

Why is the coat of arms in most B.C. courts the "royal coat of arms of the United Kingdom"? hmmmm
The Supreme Court of BC and Court of Appeal SEEM to have the same coat of arms but they do vary if you look carefully at what is actually hanging on the wall in the courts.
---
What coat of arms or flags are in your local courts and do they match the lawfully prescribed coat of arms (or flag) or does it vary in some way?
Information on history and meaning of coats of arms
https://thegenealogyguide.com/what-are-the-symbols-on-a-coat-of-arms
Subscribe to Our YouTube Channel
INTERESTING TO COMPARE Coats of Arms Related to the United Kingdom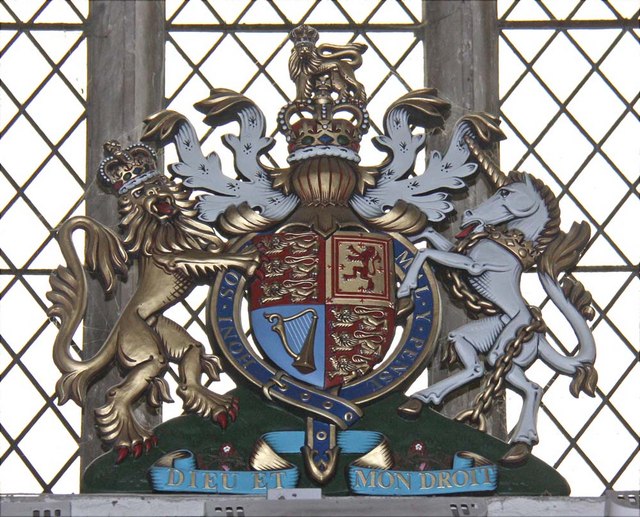 England, Wales and Northern Ireland Coat of Arms
Unlike the Acts of Union 1707 with Scotland, the Acts of Union 1800 with Ireland did not provide for a separate Irish version of the royal arms.  The crest of the Kingdom of Ireland (on a wreath Or and Azure, a tower triple-towered of the First, from the portal a hart springing Argent attired and unguled Or) has had little or no official use since the union.
Photo credit: By John Salmon, CC BY-SA 2.0, https://commons.wikimedia.org/w/index.php?curid=14243129
To see the elements of the coat of arms described:
https://en.wikipedia.org/wiki/Royal_coat_of_arms_of_the_United_Kingdom