Claim Title to Your Property and Get It Off the Tax Roles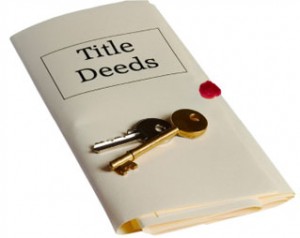 There is some hot and heavy action in the US right now with people using legal process to claim "good title", the highest and best title, to their property and as a result owning the property outright and they also are getting the property of the tax roles and out of the registration system.
Are you interested?
You can check out these links below. It is a fast moving process in the throes of getting tested and refined but many people are claiming success, and proving it, by posting their paperwork online.
A lot of folks are using the process to keep the banks from foreclosing as well.
Please take some time to review the materials @ http://rydersreformers.wordpress.com
Listen to the Audios, read posts, familiarize your Self with the process. Many of your questions are answered in the audios & documents.
Get Started Here: http://rydersreformers.wordpress.com/resources/
Study Group Blog: http://rydersreformers.wordpress.com
RobbRyder Blog: http://robcourtofrecord.wordpress.com
RobbRyder page @ My Private Audio: http://www.myprivateaudio.com/Robb-Ryder.html
Much of the information seems to also be applicable to birth certificates.
Other information links:
Great TalkShoe with RobbRyder discussing Accept The Deed for 5 hrs!
My Private Audio (Angela Stark), Episode #131, recorded 10/20/2011.
http://www.talkshoe.com/talkshoe/web/talkCast.jsp?masterId=39904&cmd=tc
Batman call with Robb Ryder, episode #70 recorded Oct. 2011 – Great Audio! 
http://www.talkshoe.com/talkshoe/web/talkCast.jsp?masterId=44889&pageNumber=0&pageSize=15
One person indicated that the source of Robb Ryder's process can be found here:
http://www.talkshoe.com/talkshoe/web/tcForward.jsp?masterId=90342&cmd=tcf