Income and Asset Protection Strategy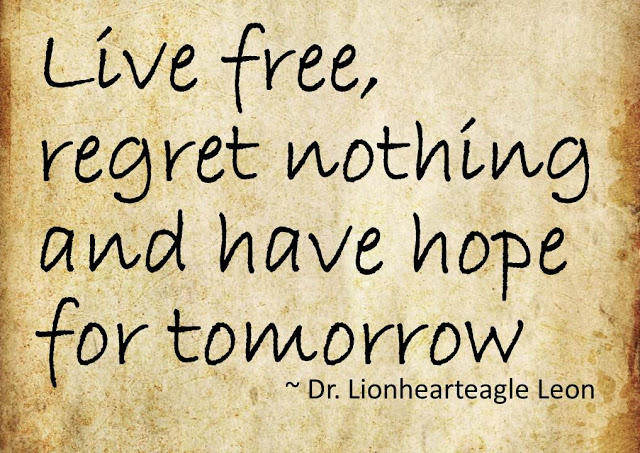 How To Operate Privately and Protect Assets With Glenn-Winningham: Fearn
Free Overview / Intro Webinar
Inquire About Full Seminars
.
FREE WEBINAR – INTRO / OVERVIEW
How To Operate Privately and Protect Assets
Webinar Recording Below
Contact Glenn DIRECTLY regarding this Information and his full Seminar Dates and Locations
Many people are afraid of the effort, inconvenience and potential risk of trying to operate fully in the private. I understand.
Do you want to know how you can separate yourself, and become transparent, and effectively disappear from "their" view? "They" can't see the forest for the trees.
We all should be able to exercise our private rights, honourably without harassment and threats from corporate officers, government officials, government agencies, law enforcement or the courts.
BUT the reality is that these people and their training have so been blinded to the private world, and some work to actively prevent you from claiming any privacy, that there must be a bridge, a halfway station, of privacy that the system recognizes.
Can you operate privately, be recognized by the system JUST ENOUGH to be able to live a normal life and avoid harassment?
The answer appears to be YES. I've recently been introduced to a strategy that allows you to set up enough structure inside the system that you can operate successfully in the private.
My personal preference is totally in the private, but I recognize the reality of today's world and the possible need for an intermediate process.
++++ FREE WEBINAR ++++
How To Operate Privately and Protect Assets
With Glenn-Winningham: Fearn
This below is a free private Webinar to introduce a private Seminar training for a small group of people to learn the details and gain access to the paperwork and procedures, including, if you want a done-for-you option. Non-disclosure agreement is required to attend the Seminar.
Private online Webinar with Glenn who has been utilizing such a structure for over 8 years to work, earn and live privately.
This OVERVIEW WEBINAR introduces the idea and will not provide everything you need to know. This Webinar is to inform and educate as to the possible solution and the basic principles that will be presented in a live Seminar to a small group.
During the SEMINAR you will learn the full process on how to set up the structures on your own. This information will only be offered in small groups in person after completing a non-disclosure agreement.
Many people will want the hard work done for them. For reasonable additional cost you can have it, if you choose:
– complete paperwork packages (forms (hard copies & electronic), as well as an instruction manual) for do-it-yourselfers,
– or all-included-done-for-you-service levels will also be made available for those who wish personal help.
The costs Glenn has outlined to me are a fraction of what I know others charge for similar structure set ups, you will be pleasantly surprised.
How To Operate Privately and Protect Assets Seminar
Glenn-Winningham: Fearn Asset Protection Private Information Share FULL SEMINARS
.SEMINAR, Dates and Locations Contact Glenn: engineerwin@gmail.com
Location: contact Glenn engineerwin@gmail.com
** Everyone attending the Seminar will be required to sign a non-disclosure agreement at the door before being able to attend.
Donation:  inquire
PAY BY: cash, or silver at the door, or prepay via PayPal or interact email money transfer
There is limited seating available, so if you want to reserve a seat, I accept Paypal and Interac email money transfers (Interac preferred).
Donate via PayPal- – send to fearng@yahoo.com
RESERVE and Donate
Email for Interac instructions

 

 
Some of the Concepts Covered in the Seminar:
Learn how you can effectively disappear, and have no "income", and still have bank accounts, get compensation for labor, and do everything you do today.
Learn how to set up structures that appear like anything else, but in reality are completely different.
Learn how to do everything everybody else does without producing a Social Security/Insurance Number.
Learn how you can work (get compensation for labor) without producing a Social Security/Insurance Number.
Learn how you can have bank accounts without Social Security/Insurance Numbers.
Learn how you can enjoy the use of everything you have right now, without owning anything (like the wealthy do).
Learn how there are laws in place that aid you to transfer mortgaged real estate into a structure (trust).
Learn how you can make it so that the things that you use, (but do not own), are also judgment proof.
Learn how these entities are not subject to taxation.
Learn how there are disregarded entities, even under IRS/CRA forms.
Learn how they do NOT even have authority to subpoena the documents.
Learn how the presenter has worked on classified military programs, and other contracts doing aerospace engineering consulting for the last 8 years using these structures and procedures.
Glenn's Websites Etc.
www.sovereigntyinternational.info
Email Glenn at  – engineerwin@gmail.com
image credit – http://lionhearteagle.blogspot.ca/2012/05/live-free-regret-nothing-and-hope-for.html