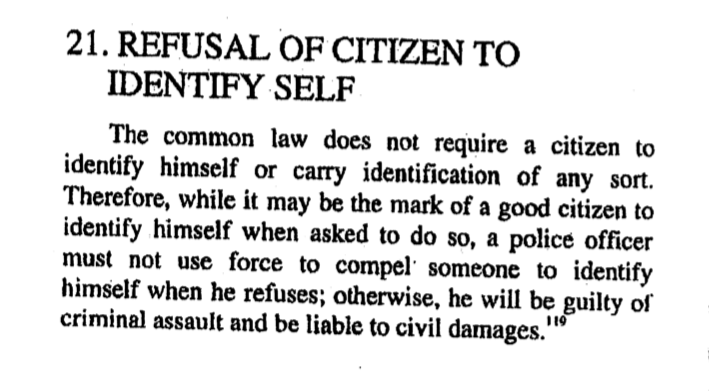 Common Law No ID Required
Do you need to present ID when asked by police (vs peace officer)?
It depends on the context of the situation.
The following is an oversimplification but gives the principles…
Are you, at the time, a regulated person, in a regulated activity? (not common law, these are offences under an Act). Then usually yes.
If you are, at the time, not a regulated person, not in a regulated activity, then no, you do not have to provide ID… (at common law, only need to ID is when one has harmed or threatened of harm to person or property, with a witness or victim pointing you out).
The contextual questions one needs to pursue are:
what is a regulated activity?
is one a regulated person within that regulated activity?
In addition it is good to know, how did one become the regulated person?
DOWNLOAD PDF excerpt – Police Manual-ID-search-arrest-seize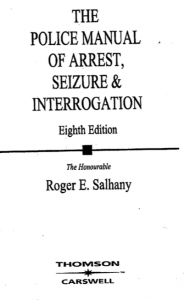 =========================