Dean Clifford Does RCMP In Court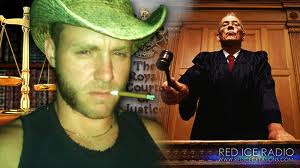 That's right folks it's the Dean Clifford show and it's moved to Kelowna, B.C. courthouse where Dean is attempting to pursue 21 charges against an RCMP officer. More details as they become available.
First event has happened (click the link to read about it). It appears that next court date will be in Vancouver.
READ THE LATEST UPDATES HERE..CLICK HERE